Snowmobiling Safety Tips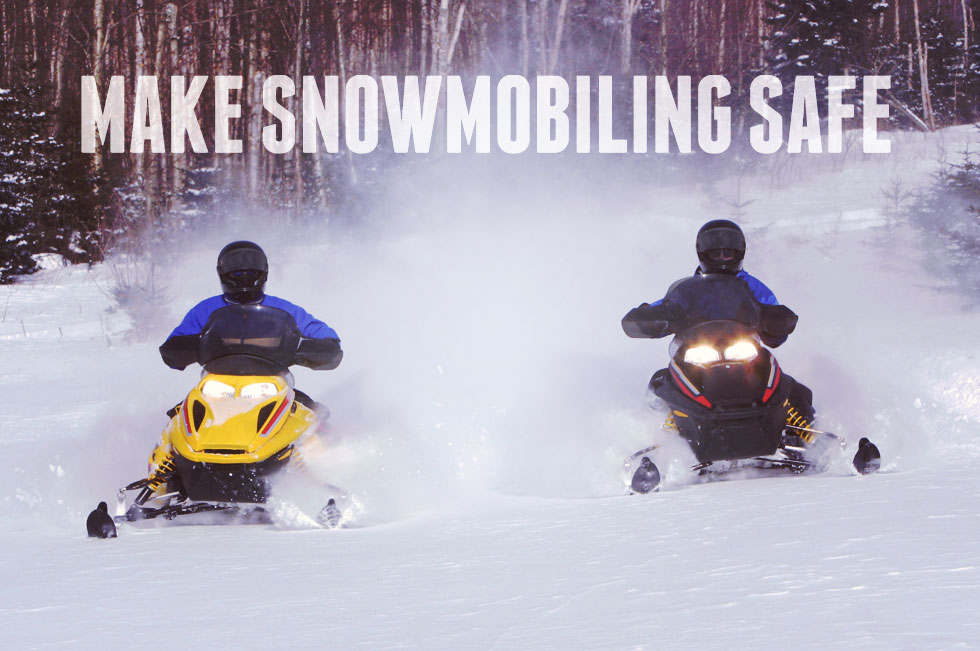 With the first real snowfall of the season upon us, Backcountry Rentals want to remind seasoned and new snowmobilers of some safety hints when out on the trails!
Become a defensive driver and constantly be alert of possible risk. You shouldn't assume what another snowmobile motorist can do; take additional precautions to ensure your security and that of the other motorists.
When approaching another snowmobile driver, slow down to pass securely. Dressed snowmobile trails are thought to be two way visitors, therefore knowing (and using) the correct hand signals is very important. Learn snowmobile hand signs here.
With respect to the weather conditions and time, your visibility could be substantially reduced. Don't forget to watch out for:
Thin ice and open water
Grooming gear
Oncoming hikers, skiers, and snowmobiles
Unexpected corners, junctions, and stops
Bridges, route and railway crossings
Snow banks and floating snow
Trees and branches around the trail
Wild life and domestic animals
Don't drink and ride.
If you are snowmobiling throughout the day long, you most likely will likely be halting someplace for lunch or dinner. Refrain from drinking alcoholic beverage, because it will greatly affect your response time, understanding, and result to unanticipated situations. Alcohol also reduces your body temperature, which raises your susceptibility to hypothermia and cold.
Never control snowmobiles in single file when crossing frozen bodies of plain water. Ice states are never 100% guaranteed and may change in an interval of hrs. Backcountry Rentals suggests "If you don't know, don't go" for just about any scenario, not only riding across ice.
Don't follow too carefully to the snowmobile ahead of you. This is a frequent cause of crashes, while the man ahead of you applies the brake and you're struggling to respond quickly enough to cease. An excellent rule to follow is to let three seconds involving you and the snowmobile before you.
Operate at a speed which is acceptable for the present conditions. As the trail states and visibility change, so should your velocity. This will lower your risk of getting hurt or causing an unnecessary accident.
Dress appropriately. Even though you don't think it is "that chilly outside," you should always dress warmly and in layers. Winter boots along with a windproof jacket can help keep you warm, especially on longer trips. Should you lease snowmobiles from Back country Rentals, we have snowmobile helmets accessible at no additional cost.
Atmosphere to the side of prudence by bringing a first-aid kit with you. Even if it is just the essentials, like a torch, knife, compass, and water proof matches, it is going to offer some aid should an issue arise.
Never ride alone! Not only is snowmobiling more entertaining with family and friends, it is a good deal safer when other people are around in the event of an emergency. If you opt to ride alone, make certain some one understand the trails you will be riding when you will be back.
We wish you appreciate the snow as much as we are, and BE SAFE!